STAGE COST CALCULATOR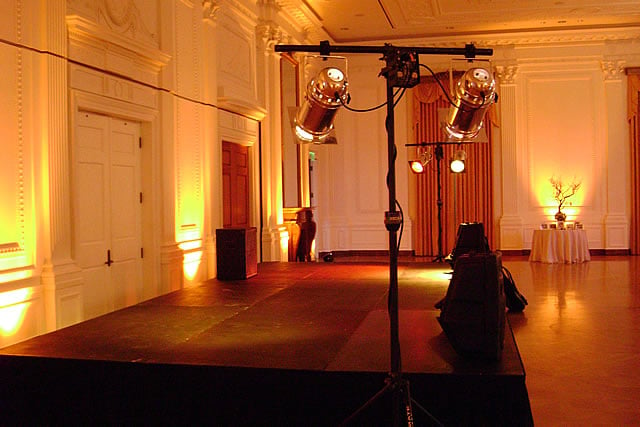 If you are looking to rent a stage or rent a runway or a riser for your next event in Los Angeles, Orange County, San Diego, Las Vegas, or New York, Eden USA proudly offers the best industrial-strength stage rental decks and platforms made by a popular stage manufacturing company, STEELDECK© Briefly, a STEELDECK© rental stage deck/platform has no moving parts. The tough zinc-plated steel frame is extremely durable. The wood deck has a smooth top, which is frequently repainted, so that our mobile rental stages always have a professional appearance. STEELDECK© stage decks are so solid, that there are still many in use even after 25+ years of service! Each STEELDECK© deck weighs about 150-pounds, and can support 125-pounds per square-foot (4000-pounds per deck). They are so strong, we use them often for car shows and trade shows, driving up a special ramp made for just that purpose.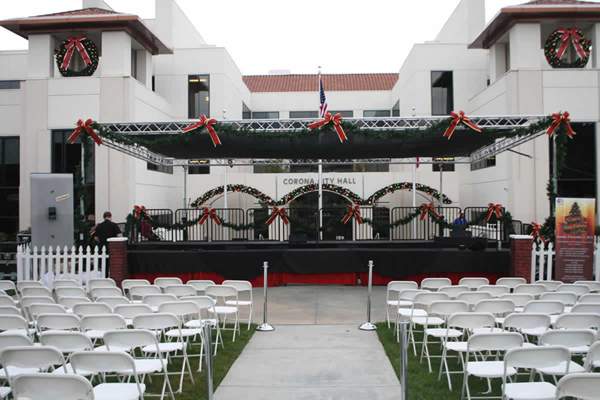 You can rent a stage as small as 4 x 2, to as large as necessary. Our stages/risers/runways can be as low to the ground as 7-INCHES, or as high as 8-FEET. Using our custom online web tool (see button above), you can specify several different options/accessories, including skirting, stairs, safety railing, full trussed waterproof shade roof top, custom painting/acrylic decks, installation in pools, and more. All estimates for staging INCLUDE DELIVERY, INSTALLATION AND TEARDOWN SERVICES. Please note that we can setup our mobile rental stages on soft or uneven surfaces (e.g., grass, dirt, sand, pools, ponds, etc.). As an added bonus for all of our stage rental clients, we will gladly allow your rental to span over a period of 2 or even 3-DAYS, for the cost of a 1-DAY rental anywhere else!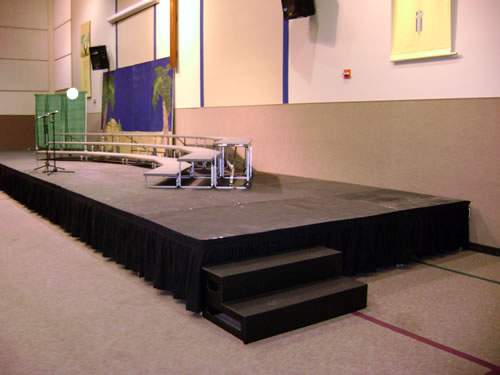 To get an idea of what renting a stage may cost, please use our custom STAGE COST CALCULATOR You only need to provide the answers to a few simple questions, and the applet does the rest! Assistance (help balloons) is provided with new terms and specifics regarding staging which you may not already be familiar with. Upon completion, the resultant data is calculated and sent to us for review and fine-tuning, prior to our issuing a first revision quote. You and your colleagues (if specified) will be contacted by either email or phone, for review. Of course, if your event date is getting close, Please give us a call at 866.501.3336 OR 951.496.4236, to discuss pricing/estimate(s), and receive expert consultation/pre-ordering assistance.
To see some of the custom stage work we've done, please view the sampling of photos of events where we delivered and installed stage and rooftop systems. Please visit our PHOTO GALLERY to view additional photos or more actual staging configurations we've done. We frequently post photos from our most recent events to our FACEBOOK PAGE, which you can browse to using this easy-to-remember shortcut: http://facebook.edenusa.com