Welcome to the Eden USA ONLINE EQUIPMENT SALES AND RENTAL CATALOG! PLEASE READ ALL OF THE FOLLOWING IMPORTANT INFORMATION/INSTRUCTIONS: Unlike a standard "Shopping Cart", where you pay upon checkout, if you choose to use this feature of our website, you would instead be creating a unique no-obligation, non-binding, REQUEST FOR QUOTE (or RFQ). Therefore, toward that goal, you may add as many items to the shopping cart as you need for your event or job. When finished adding items to the cart, you will simply click on the "Next Step" button and you will be taken through our custom, one-of-a-kind, RFQ process. Unless you decide to stop this RFQ process, please do NOT CLOSE any page (unless you are already a registered client and are logged in). If you do, and you are NOT a logged-in registered client already, all cart data will be instantly purged and you will need to start again. None of the pages will time out while using this feature! The items you add are stored in a temporary database table, to be utilized by our quotation processor to create a first-revision quote. This quote which will be emailed to you, along with instructions on how to review and approve it, or ask for changes/revisions.
Please keep in mind that we are still working (daily) on this huge project, so not all of our gear is listed yet, but we are getting there! So until we get this project fully functional, please CALL us at 866.501.3336, or use our REQUEST FOR QUOTE (or RFQ).
Return to Main Menu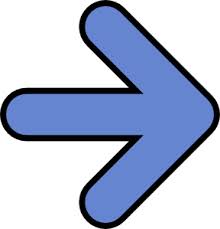 DJ GEAR and DJ SERVICES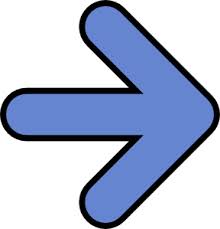 DJ Mixers and DJ Controllers
With some exceptions, pricing listed is normally based upon on a WEEKEND, or 3-day rental period. Pricing for additional days will usually be discounted depending on item availability. We also have long-term rentals, and can SHIP NATIONWIDE (items as indicated).

ITEM PHOTO(s)
ITEM DESCRIPTION
PRICING/OTHER

Pioneer DJ DJM-900NXS2 4-channel DJ Mixer with Effects

(Item ID: 315, QBID: EA0315-015, QTY: 1

)




You haven''t lived until you''ve performed with 64-bit/96kHz digital resolution! The sound of the 4-channel DJM-900NXS2 is so warm and organic, it''s hard to believe you''re not listening to vinyl on a top-quality hi-fi rig. Even the analog audio is clearer than you''d ever imagine, thanks to top-of-the-line preamp circuitry. With all of its added resolution and extraordinary sound quality, even DJing from your laptop via dual USB sound card connections (super handy when you''re changing over between sets) sounds totally natural. Comprehensive 4-channel digital DJ mixer for touring and ...

Pioneer DJM600, 4-channel Mixer

(Item ID: 224, QBID: EA0315-004, QTY: 1

)




The Pioneer DJ Pro mixer DJM600 one of the most popular mixers in the market, appearing in more clubs as standard equipment than any other DJ mixer sold. After the very successful predecessor (The Superstar DJM500) of this series, Pioneer has added some more new features on this mixer. For e.g. The Auto BPM Counter offers a lot more flexibility of use since in DJM 600 it measures the range from 70-139 or 91-180 or 71-180 or even a manual option. Another outstanding feature is the STRETCH LOOP PLAY, which can be adjusted to extend or shorten the...

Denon DN-X100, 2-channel Mixer

(Item ID: 190, QBID: Unavailable, QTY: 1

)

For exceptional sound in a tight package, the new DX-100 is the smallest professional-quality DJ mixer on the market today. Denon leads the way.
- Compact. 9 in., 6 lbs.
- Cross fader and channel fader reverse
- Cross fader and channel fader contour
- Program channel reverse
- Gain control
- Headphone Split Cue
- Perfect companion to DN-S1000
- Smallest pro-quality DJ mixer on the market


Pioneer DJM-2000 Club Mixer

(Item ID: 242, QBID: EA0315-008, QTY: 1

)





Information in this document and linked documents is subject to change without notice. Call to verify current price and availability of any services described. Documents downloaded form this site are copyrighted works and all rights are reserved online and in electronic transmission, mechanical, or printed form. Download authority is reserved for personal use by qualified consumers of Eden goods and services. See our policy statement for other detailed information.