TRACKING (Started 08/01/14):
Total Visitors: 3051863
Active Users: 423
Current Date: 12/30/1899
Current IP: 3.216.79.60
State: California
City: Los Angeles, Orange County, San Diego, Las Vegas, New York

| | |
| --- | --- |
| Eden USA Catalog-DJ Mixers and DJ Controllers | |
Return to Main Menu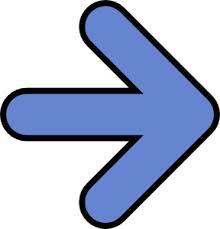 DJ GEAR and DJ SERVICES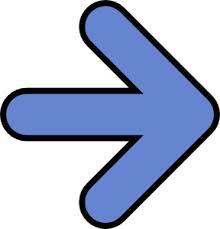 DJ Mixers and DJ Controllers
With some exceptions, pricing listed is normally based upon on a WEEKEND, or 3 to 5 day (we are very flexible in this regard) rental period. Pricing for additional days will usually be discounted depending on item availability. We also have long-term rentals, and can SHIP NATIONWIDE (items as indicated).

ITEM PHOTO(s)
ITEM DESCRIPTION
PRICING/OTHER

Rane Serato Scratch SL-3

(Item ID: 208, QBID: EA0350-002, QTY: 1

)

The Rane SL 3 coupled with Serato Scratch Live is the ultimate solution for bridging the analog world of vinyl and the digital world of computer audio files. Using regular turntables *or* CD players, you can scratch and mix files from your computer''s hard drive, add in a live microphone input for scratching, and even bypass to standard vinyl if you wish. Scratch Live is the complete digital solution for the vinyl junkie -- take your entire collection wherever you go and leave your precious vinyl at home! The SL 3 interface connects one *or* two standard vinyl *or* CD turntables to your computer. This extremely rugged, portable, high quality, bus-powered USB interface features two switchable phono *or* line inputs, a microphone input, two line outputs, and pass thru outputs for the phono/line and microphone. The included 12 vinyl records each have a Serato exclusive and unique control signal which allows Scratch Live to track the motion of the record, simulating the same movement with digital audio. Due to Serato''s proprietary control scheme, the result is a feel and sound indistinguishable from playing vinyl. As a producer and DJ, the track you finished today can be played on a real turntable tonight.

Rane TTM56

(Item ID: 8, QBID: EA0315-009, QTY: 1

)

The MM 8x features eight stereo Inputs. Each of the four assignable buses contains its own three band EQ, allowing separate equalization of different sources. The four faders are grouped in two pairs, allowing a custom mix of two input sources on each side of the crossfader. The MM 8x incorporates new Active Crossfader technology that combines state of the art voltage controlled amplifier design with a professional studio quality, dual-rail crossfader control. Combining Active Crossfader technology with a removable crossfader, sets new standards for performance, reliability and serviceability. Virtually all crossfader noise is eliminated. Channel to channel crosstalk is greatly reduced and the off isolation of the faded channel is greatly increased. Active Crossfader technology dramatically increases the service life of the crossfader. In the unlikely event of crossfader failure, there is no loss of signal. If a crossfader should become rough or noisy, it is possible to hot swap the control during a performance with no interruption of the audio signal. Simply use the input faders to set the audio levels while the crossfader is out of service.

Each of the four Phono (RIAA) Inputs switch to Line Level via rear panel switches. Both the Main and Aux microphone Inputs route through Bass and Treble controls. The Main microphone input has an Effects Loop.

The main program signal includes a stereo Master Loop for equalization or processing. The Tape Output can be switched to exclude the Master Loop signal and record the unprocessed program signal.

The MM 8x does not scrimp on its powerful Headphone Cueing system in which one or more channels may be cued at one time. The metering can be switched to monitor stereo main output or mono cue on one side and mono program on the other.

The MM 8x has recessed top mounted jacks provide room for cabling in tight DJ coffins or racks without sacrificing its compact 4" depth.

Eight Stereo Inputs
Additional Aux Stereo Input & Output
Phono Inputs Line Level Convertible
Separate EQ on each Input Fader
Front Panel Hot-Swap Active Crossfader
Front & Rear Panel Main microphone Inputs with EQ & Loop
Aux microphone Input with Line Level Capability
Program Stereo Effects Loop
Versatile Headphone Cueing
Program/Cue Metering
UL/CSA Remote Power Supply (120 VAC)
CE (Low Voltage & EMC) Remote Power Supply (230 VAC)

Pioneer DJM500, 4-channel Mixer

(Item ID: 196, QBID: EA0315-005, QTY: 1

)

With Road-Ready traveling case * Two microphone inputs: MAIN located on top panel, SUB on rear panel. * Other inputs: 2 CD, 2 LINE, 3 PHONO. * Monitor EQ: The bass tone can be adjusted to your optimum level to set your favorite beat in the mid or high range. * Independent Monitor Selection Switch: Monitor any channel input or effect independently or simultaneously. * BOOTH MONITOR LEVEL: Adjusts the volume for a separate DJ booth monitoring system. * BALANCED output: Direct connection to an amplifier. * PHONES output: Located on top panel. * TRIM: Separate controls for each channel.

PCDJ DAC-3 Controller

(Item ID: 302, QBID: EA0317-002, QTY: 1

)

Unavailable




Information in this document and linked documents is subject to change without notice. Call to verify current price and availability of any services described. Documents downloaded form this site are copyrighted works and all rights are reserved online and in electronic transmission, mechanical, or printed form. Download authority is reserved for personal use by qualified consumers of Eden goods and services. See our policy statement for other detailed information.