Return to Main Menu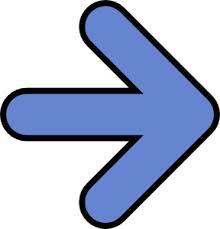 DJ GEAR and DJ SERVICES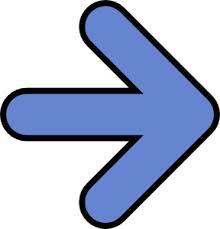 Multi-Track and Recording (CD/Hard Drive)
With some exceptions, pricing listed is normally based upon on a WEEKEND, or 3 to 5 day (we are very flexible in this regard) rental period. Pricing for additional days will usually be discounted depending on item availability. We also have long-term rentals, and can SHIP NATIONWIDE (items as indicated).

ITEM PHOTO(s)
ITEM DESCRIPTION
PRICING/OTHER

Zoom R8 Recorder:Interface:Controller:Sampler

(Item ID: 273, QBID: Unavailable, QTY: 1

)

Zoom takes the turbocharged design of the R24 and scales it down for an ultra-portable music production solution. Like its predecessor, the R8 combines four production tools in one versatile device. In addition to being an 8-track recorder that utilizes SD memory, the R8 is an audio interface, a DAW control surface and a sampler complete with drum pads and a rhythm machine.

Tascam CD-RW4U

(Item ID: 189, QBID: Unavailable, QTY: 1

)

The TASCAM CD-RW4U is a professional audio CD recorder, designed to be economicrophoneal and space conscious. The small footprint and affordable price point enable it to be installed in place of a CD player in most any situation. The CD-RW4U''''s durability, comes from the TEAC CD-RW mechanism. Rather than utilizing a modified consumer CD player mechanism, the CD-RW4U uses a TEAC CD-RW computer mechanism. These drives are extremely robust, carrying a mean time between failure rating of 100,000 power-on hours. Given the CD-RW4U''''s durability and small size, this becomes the ideal CD player *or* recorder for building directly into a podium on stage *or* in a restaurant, *or* even in a utility closet. Given the attractive enclosure, it is even appropriate in visible locations on counter tops *or* desks. The CD-RW4U is easy to use. Unlike consumer CD-Recorders which require "For Audio Only" CDs, the CD-RW4U is able to record to standard data CD media *or* audio CD media. The CD-RW4U can also override SCMS codes implemented with consumer players. This means that you won''''t get stuck with the wrong media, and you''''ll always be able to make distribution copies of your work. * Uses CD-R and CD-RW Discs * 20 bit A/D and D/A Converters * Durable TEAC Computer CD-RW Drive Mechanism * Unbalanced RCA Analog I/O * SPDIF Coax Digital I/O * Input Monitor Function * RC-RW700 Wireless Remote Included * 25 Track Program Play Memory * Sync Record Function * Auto ID Function w/ Adjustable Sensitivity * Built-In RAM Buffer for Accurate ID Marks * Digital Gain Adjustment Function * User Selectable Digital Fade In/Fade Out * User Selectable SCMS Code Status * Headphone Output w/ Level Control




Information in this document and linked documents is subject to change without notice. Call to verify current price and availability of any services described. Documents downloaded form this site are copyrighted works and all rights are reserved online and in electronic transmission, mechanical, or printed form. Download authority is reserved for personal use by qualified consumers of Eden goods and services. See our policy statement for other detailed information.