Being compliant with social distancing rules doesn't mean we can't continue to have some fun! We have invested the time and money into the development of a professional, very high-quality tuned FM transmission system that you can rent from us to host a DRIVE-IN or DRIVE-BY event. The broadcast quality of our top-notch FM tranmission system is incredibly clear, and by using a very special, tuned antenna system (see photo below), we can easily reach ALL of your participants, from 10 to 1,500 vehicles, all the while staying within full FCC Part 15 compliance. Each attendee doesn't need to leave the comfort and safety of their vehicle, while listening to every part of the concert, service, and announcements! We can even program META-DATA messages of your choice, into each radio!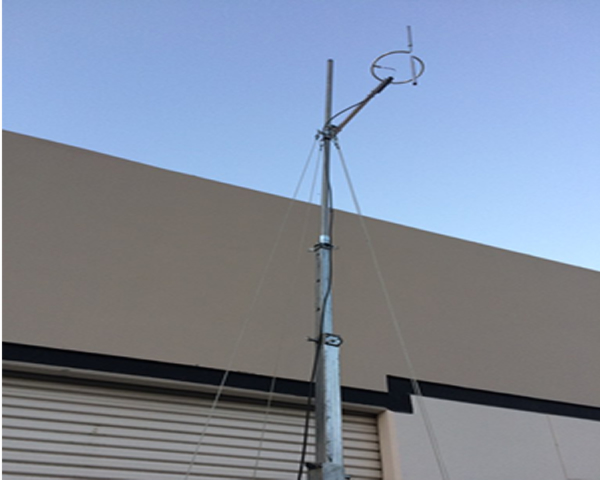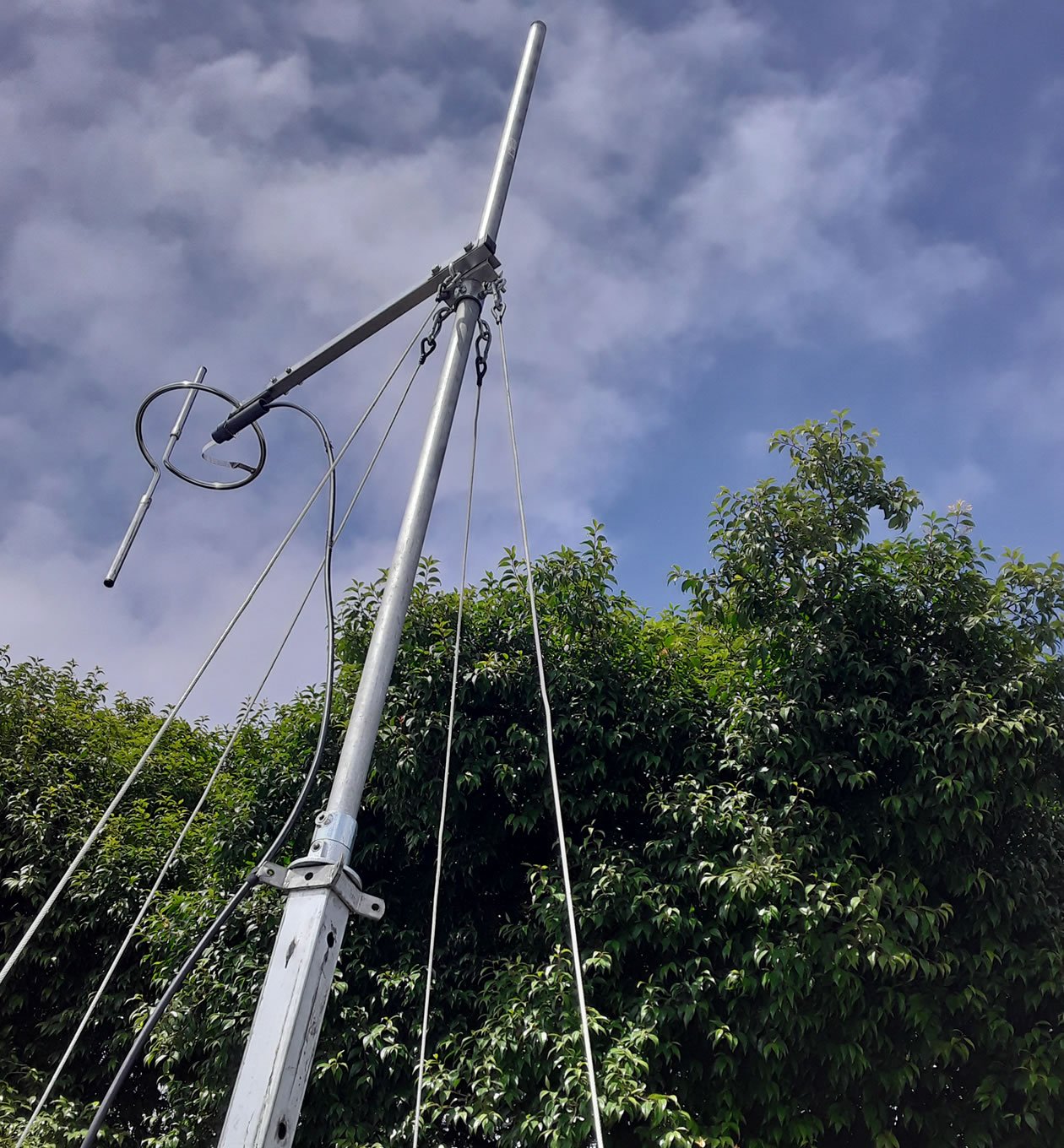 DRIVE-BY OR DRIVE-BY EVENT IDEAS:
Concert with Live Sound and/or DJs
Community Movie Night
Graduation Ceremony
Restaurant Take-out Promotion
Company Presentations-Outside in Parking Lot
Church Service/Mass
Shopping Center Curb-side Pickup Promotion
Fundraisers and Food Drive/Distribution
Cinema at the Mall
School, College and University Events
Using FM transmission, you can continue to hold a drive-in church service, a family movie night or a drive-by promotion for your restuarant or other business. With the right location, you can host any sized event, any night of the week! You can relive the glory days by hosting your own drive-in concert/event or movie night in your community. We currenty have two options: (a) FM Tranmission Services; or (b) Rent an FM transmitter.. These options are described in more detail as follows:
I. FM TRANSMISSION SERVICE:
Our FM Transmission service includes all of the necessary equipment AND an FM broadcast/sound engineer. This is the right choice for more complex events which will be featuring live performers, i.e., musicians, a theatre performance, or DJs. We work very closely with the performers, and can also provide all of the necessary monitoring gear, full sound systems, lighting, and staging, in additional to the broadcasting and sound engineering services. The cost of this service typically ranges from approximately $200.00 to $500.00 per day, and includes the entire FM system, multi-band compression, custom antennas, monitoring gear, and a Midas M32 digital console. NOTE: Our FM Transmission Rental is a FULL SERVICE, which includes delivery, setup, and operation by an experienced sound/broadcast engineer.
II. RENT FM TRANSMITTER:
For a smaller event, or for a drive-in movie showing or church service, we have the perfect FM transmitter/antenna system to rent, on a Will Call basis, or with delivery and setup services. We use a Rolls HR-70 transmitter with a custom, tuned antenna system. The cost of renting the system alone is $75.00, for 3-days.
For more information and a free consultation, please call us at 866.501.3336. For an alternative method of reaching us, (or if we are currently closed), please fill out our contact form: CONTACT US. When prompted, please indicate "DRIVE-IN/DRIVE-BY Services." To receive a DETAILED, ITEMIZED, WRITTEN PRICE QUOTE, please use our universal REQUEST A QUOTE form. If you need our professional assistance/FREE consultation, PLEASE DO NOT HESITATE TO CALL US!