Welcome to the Eden USA ONLINE EQUIPMENT SALES AND RENTAL CATALOG! PLEASE READ ALL OF THE FOLLOWING IMPORTANT INFORMATION/INSTRUCTIONS: Unlike a standard "Shopping Cart", where you pay upon checkout, if you choose to use this feature of our website, you would instead be creating a unique no-obligation, non-binding, REQUEST FOR QUOTE (or RFQ). Therefore, toward that goal, you may add as many items to the shopping cart as you need for your event or job. When finished adding items to the cart, you will simply click on the "Next Step" button and you will be taken through our custom, one-of-a-kind, RFQ process. Unless you decide to stop this RFQ process, please do NOT CLOSE any page (unless you are already a registered client and are logged in). If you do, and you are NOT a logged-in registered client already, all cart data will be instantly purged and you will need to start again. None of the pages will time out while using this feature! The items you add are stored in a temporary database table, to be utilized by our quotation processor to create a first-revision quote. This quote which will be emailed to you, along with instructions on how to review and approve it, or ask for changes/revisions.
Please keep in mind that we are still working (daily) on this huge project, so not all of our gear is listed yet, but we are getting there! So until we get this project fully functional, please CALL us at 866.501.3336, or use our REQUEST FOR QUOTE (or RFQ).
Return to Main Menu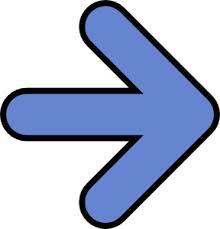 DJ GEAR and DJ SERVICES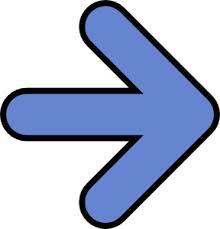 CD Players
With some exceptions, pricing listed is normally based upon on a WEEKEND, or 3-day rental period. Pricing for additional days will usually be discounted depending on item availability. We also have long-term rentals, and can SHIP NATIONWIDE (items as indicated).

ITEM PHOTO(s)
ITEM DESCRIPTION
PRICING/OTHER

Denon DN-2600F with X400 Mixer

(Item ID: 18, QBID: Unavailable, QTY: 1

)

-10 Seconds Shock Proof Memory
- Independent Pitch Bend Buttons
- Dual Hot Starts, A-B Seamless Loops & Stutter Points
- 16 Second Sampler
- Platter Start/Stop & Brake Effect
- Internal Effects: Reverb, Flanger, Filter
- Digi-Scratch
- Key Adjust
- Next Track Reserve


Denon DN-S5000 Tabletop CD Player

(Item ID: 191, QBID: Unavailable, QTY: 6

)

Pioneer CDJ-800 MKII

(Item ID: 184, QBID: Unavailable, QTY: 2

)




The MP3 audio format has taken the world by storm and now the CDJ-800MK2 can play all your MP3s -- CBR or VBR at any bitrate from CD-R or CD-RW.

The CDJ-800MK2 mixer gives professional DJs the tool they need to expand their musical horizon, with capabilities for mixing records, remixing, producing and performing. It is incorporated with features recommended by many professional DJs and club engineers, raising the bar on sound fidelity and ease of mixer operation.

Improved Jog Dial
The CDJ-800MK2's 7-inch j...

Pioneer CDJ-850 MKIII

(Item ID: 225, QBID: Unavailable, QTY: 2

)




The Pioneer CDJ850 CD Player adopts many of the technical advances made in the industry standard pro-series versions and invites all levels of DJs to create, perform and share mixes like a professional.

Pioneer is dedicated to bringing DJs the best audio/video and live performance products. For newer DJs looking to elevate and greatly enhance their performance and creativity, Pioneer's CDJ850 delivers enhanced mixing features, excellent audio quality and a new platform for them to share their music.

Pioneer CDJ850 ...