TRACKING (Started 08/01/14):
Total Visitors: 3051863
Active Users: 430
Current Date: 12/30/1899
Current IP: 3.216.79.60
State: California
City: Los Angeles, Orange County, San Diego, Las Vegas, New York

| | |
| --- | --- |
| Eden USA Catalog-Speakers (Self-Powered and Passive)s | |
Return to Main Menu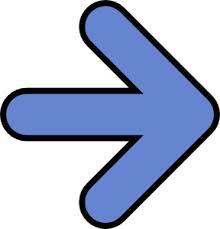 DJ GEAR and DJ SERVICES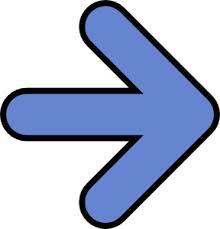 Speakers (Self-Powered and Passive)
With some exceptions, pricing listed is normally based upon on a WEEKEND, or 3 to 5 day (we are very flexible in this regard) rental period. Pricing for additional days will usually be discounted depending on item availability. We also have long-term rentals, and can SHIP NATIONWIDE (items as indicated).

ITEM PHOTO(s)
ITEM DESCRIPTION
PRICING/OTHER

JBL SRX-715 High Power 2-Way Speaker

(Item ID: 239, QBID: EA805-TOP06, QTY: 4

)

Please note that the price published IS FOR A PAIR (2) OF SPEAKERS. The JBL SRX715 is a high-power, lightweight two-way loudspeaker system offering the highest level of performance available from a speaker that can be placed on a pole *or* standard speaker tripod stand. The SRX715 is comprised of a JBL 15-inch 2265H patented Differential Drive woofer which handles 800 watts (continuous), yet the entire speaker weighs only 48-pounds. For high frequencies, a JBL 3-inch voice coil 2431H, neodymium compression driver is mounted to a 75° by 50° aluminum horn. Bi-amp *or* full-range passive operation may be selected by means of a recessed, high-current switch mounted on the input plate. For use on a tripod *or* over a sub-woofer, the 715 features a recessed dual-angle pole mount. This feature allows the speaker to be mounted in a vertical position *or* with a 10° down tilt for optimum audience coverage.

JBL SRX815P Self-Powered Speakers (PAIR)

(Item ID: 304, QBID: EA0805-TOP08, QTY: 4

)

The JBL SRX815P represents the next generation of premium powered loudspeaker technology from JBL Professional. Featuring 3 inch voice coils, 2000 Watts of Crown Amplification, rugged enclosures with JBLs patented DuraFlex coating, and a full suite of on-board user configurable DSP, the SRX815P is a perfect all in one solution wherever high performance, comprehensive control, and pristine sound are required. High frequencies are handled by an annular polymer diaphragm compression driver that features a best in class 3" voice coil coupled to a 1.5" throat opening. Using a neodymium magnet, the compression driver is lightweight, efficient, and extremely powerful. This delivers very high power levels with reduced distortion and increased phase coherence resulting in smooth, crystal clear high frequencies. For low frequencies, the SRX815P uses a 15-inch woofer with JBL''s patented Differential Drive Technology for reduced weight while maximizing power amp efficiency. 3" voice coils and dual ferrite drivers deliver exceptionally low distortion and extended low frequency response. The SRX815P features a full suite of onboard user configurable DSP including 20 PEQ''s, 2 seconds of delay, signal generators, input mixing, amplifier monitoring, and 50 slots for recallable presets, including 10 JBL-engineered application presets. In addition, the system is compatible with V5 JBL Tunings, and features 96kHz FIR Filters, and LevelMax(TM) Limiting providing compatibility with Vertec and VTX touring systems. All of this is easily controlled by Audio Architect, HiQnet Motion Control(TM) iOS app, and a standalone application for iOS, Android, Mac, and PC. Simple wired control is provided via an Ethercon connector on the back of the system and wireless control is possible using a standard off the shelf wireless router. Features: - Purposeful Design: Rugged, Intuitive to Use, Easy to Transport - 2000 Watts of Crown Amplification - JBL Premium Transducers with 3-inch voice coils - Full Suite of User-Configurable DSP including 20 PEQS and 96kHz FIR filters - Network Control via HiQNet, Audio Architect, and standalone apps for iOS, Android, Mac, and PC

Stagegear RCF 15 with 18-Sound Horn

(Item ID: 299, QBID: EA0805-TOP01, QTY: 8

)

Produces a pyrotechnic-like effect by emitting 25-foot-high blasts of color, fog and light
Functions as a dramatic effect or powerful fogger
Great for weddings, clubs, and small stages
Wireless control of independent colors using the included remote
Increase mounting options with vertical or horizontal mounting capabilities
Achieve precise timing with instant on/off technology
Create customized looks in DMX mode
Easily set DMX functions and stand-alone settings using the digital display


DMX Channels: 8
DMX Connectors: 3- and 5-pin XLR
Tank Capacity: 0.7 gal (2.5 l)
Heat-up Time: 4 min
Output: 17,000 cfm
Fluid Consumption: 160 ml/min
Light Source: 21 LEDs (7 red, 7, green, 7 blue) 3 W (800 mA), 50,000 hours life expectancy
Input Voltage: 120 VAC, 60 Hz or 230 VAC, 50 Hz
Power and Current: 1,500 W, 11.6 A @ 120 V, 60 Hz
Power and Current: 1,500 W, 6.2 A @ 230 V, 50 Hz
Weight: 21 lbs (9.6 kg)
Size: 18.7 x 12.5 x 7.8 in (475 x 318 x 198 mm)
Approvals: CE


RCF ART 732-A MK4 Active Powered Speaker (1400-Watts)

(Item ID: 311, QBID: EA0805-TOP08, QTY: 2

)

RCF ART 732-A MK4 Active Powered Speaker The RCF ART 732-A is a unique speaker in its category. The titanium dome, 3.0" voice coil neodymium compression driver offers a unique vocal clarity and sound projection. The 12" neodymium woofer offers an extremely linear response and a precise, deep low frequency control. The transducers are produced using the most advanced assembly technologies. The amplifier delivers 1400 watts and is controlled by a DSP that takes care of crossover, equalisation, phase control, soft limiting and speaker protections. Features: - 131 dB Max SPL - 1400 WATT 2-way peak power - Innovative DSP Processing - 1.4" Titanium Compression Driver, 3.0" v.c. Neodimium - 12" Woofer - 700 Hz crossover point for perfect vocal reproduction - 90*x60*, wide dispersion constant directivity horn - FiRPHASE Technology




Information in this document and linked documents is subject to change without notice. Call to verify current price and availability of any services described. Documents downloaded form this site are copyrighted works and all rights are reserved online and in electronic transmission, mechanical, or printed form. Download authority is reserved for personal use by qualified consumers of Eden goods and services. See our policy statement for other detailed information.