With some exceptions, pricing listed is normally based upon on a WEEKEND, or 3 to 5 day (we are very flexible in this regard) rental period. Pricing for additional days will usually be discounted depending on item availability. We also have long-term rentals, and can SHIP NATIONWIDE (items as indicated).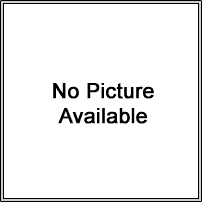 Denon DN-2600F with X400 Mixer
(Item ID: 18, QBID: Unavailable, QTY: 1

)

-10 Seconds Shock Proof Memory
- Independent Pitch Bend Buttons
- Dual Hot Starts, A-B Seamless Loops & Stutter Points
- 16 Second Sampler
- Platter Start/Stop & Brake Effect
- Internal Effects: Reverb, Flanger, Filter
- Digi-Scratch
- Key Adjust
- Next Track Reserve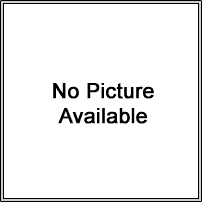 Pioneer CDJ 2000 NEXUS
(Item ID: 228, QBID: EA0305-001, QTY: 2

)

The new Pioneer CDJ-2000 Professional Multi-Player, lets You Spin From Multiple Formats:
Access One Drive From Multiple CDJs The CDJ-2000 introduces a wide array of features designed to make the professional DJ's life easier. In addition to audio CDs, the CDJ-2000 can read digital audio files in WAV, MP3, ACC, and AIFF formats from data CD-Rs, DVD-Rs, USB Drives and SD cards. You can connect multiple CDJ-2000s together with the Pro DJ Link Port and each deck will have access to a USB Drive or SD Card connected to the master deck. Up to four decks can be connected in a Pro DJ Link network--perfect for tag-team DJing.

The CDJ-2000 Gives You a Big LCD Screen and an Even Bigger RekordBox:
The LCD display on the CDJ-2000 is the largest yet for a CDJ. This pairs perfectly with RekordBox, the sophisticated media management software included on every CDJ-2000. A wealth of track information can be edited and displayed, including BPM and key information, track length, and even album artwork for instant recognition. RekordBox can also be used to assemble and manage playlists of tracks and prepared loops and samples, and a new Quantizing feature makes it easy to set perfectly beat-matched hot cue points and loops. What this means for the DJ is quicker track selection--the main part of the job. When you are not squinting to see track information, you can do your job faster and make you sets more exciting. Plus, no one looks cool bending over to read an LCD screen. You will look and sound totally professional when you spin with a new Pioneer CDJ-2000.

More Connectivity and Better Sound with the CDJ-2000:
Keeping pace with emerging technologies, the CDJ-2000 features advanced MIDI implementation (35 controls can be assigned to DJ software or external MIDI-capable effects modules), and audiophile-grade Wolfson Digital-To-Analog converters deliver the best audio quality yet in a CDJ.

And of course, the CDJ-2000 retains the features that have made Pioneer the premier name in CD turntables:

CDJ-2000 Gives You Vinyl Feel Without the Vinyl Noise:
Any serious turntablist knows how important feel is to their art. A big part of the appeal of spinning vinyl is the intimate connection between your hands and the music stored on those grooved and groovy discs. Unfortunately, the vinyl medium has its fair share of drawbacks. Delicate hardware like needles and tonearms, and noisy phono connectors that are susceptible to ground hum can be major headache-inducers. Then there are the records themselves, which are a pain to store and transport safely, and wear out quickly anyway, even under normal use. CDJ-2000''s eliminate all those problems while recreating the tactile experience of scratching on LP platters. At the literal and figurative center of the CDJ''s design is its 7.5-inch jog-wheel. With the deck in "Vinyl Mode," you can interact with this jog wheel the same way you would a spinning record. Your cut, cue, scratch, nudge, fast-forward and reverse moves are all read with laser-accuracy. You can even set stops and starts to ramp up or down, and playback can be stopped on a dime by pressing down on the top of the wheel. Finally, the CDJ-2000 introduces the new Needle Search feature which can be used for quick starts and to simulate needle drops. Just about any move you can do on a vinyl turntable can be performed on a CDJ-2000, and in pristine, CD-quality sound. The jog wheel is also resistance-adjustable, so you can fine-tune it to your own touch.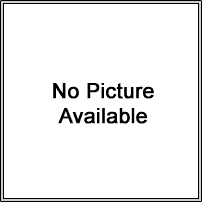 Pioneer CDJ 2000NXS2
(Item ID: 309, QBID: EA0305-011, QTY: 2

)

The CDJ-2000NXS2 inherits all the best features from its predecessor the CDJ-2000 NEXUS and takes a giant leap forward. We've added a larger, multi-color touch screen with a Qwerty keyboard and search filters to help you select tracks faster. Two banks of 4 Hot Cues give you more creative freedom, while a 96 kHz/24-bit sound card and support for FLAC/Apple Lossless Audio (ALAC) means you can play with higher resolution formats.