TRACKING (Started 08/01/14):
Total Visitors: 3051863
Active Users: 423
Current Date: 12/30/1899
Current IP: 3.216.79.60
State: California
City: Los Angeles, Orange County, San Diego, Las Vegas, New York

| | |
| --- | --- |
| Eden USA Catalog-DJ Mixers and DJ Controllers | |
Return to Main Menu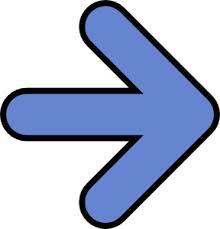 DJ GEAR and DJ SERVICES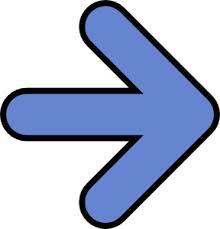 DJ Mixers and DJ Controllers
With some exceptions, pricing listed is normally based upon on a WEEKEND, or 3 to 5 day (we are very flexible in this regard) rental period. Pricing for additional days will usually be discounted depending on item availability. We also have long-term rentals, and can SHIP NATIONWIDE (items as indicated).

ITEM PHOTO(s)
ITEM DESCRIPTION
PRICING/OTHER

Pioneer DJM800, 4-channel Mixer

(Item ID: 235, QBID: EA0315-002, QTY: 1

)

The DJM-800 mixer gives professional DJs the tool they need to expand their musical horizon, with capabilities for mixing records, remixing, producing and performing. Pioneer's DJ mixers have a reputation for providing high quality audio and reliability. The new DJM-800 incorporates features recommended by many professional DJs and club engineers, raising the bar on sound fidelity and ease of mixer operation.

Rane TTM 57SL Mixer

(Item ID: 3, QBID: EA0315-001, QTY: 1

)

The Rane TTM 57SL 2-channel mixer, combines the best Rane and Serato have to offer in a single, high performance mixer. Finally a mixer that fully integrates mixer hardware, software and software controls in one powerful package. The TTM 57SL combines all the performance and features of the Rane TTM 56 with Serato Scratch LIVE software. We didn''t stop there -- we also included internal effects with six stereo insert points.

Pioneer DJ DJM-900NXS2 4-channel DJ Mixer with Effects

(Item ID: 315, QBID: EA0315-015, QTY: 1

)

You haven''t lived until you''ve performed with 64-bit/96kHz digital resolution! The sound of the 4-channel DJM-900NXS2 is so warm and organic, it''s hard to believe you''re not listening to vinyl on a top-quality hi-fi rig. Even the analog audio is clearer than you''d ever imagine, thanks to top-of-the-line preamp circuitry. With all of its added resolution and extraordinary sound quality, even DJing from your laptop via dual USB sound card connections (super handy when you''re changing over between sets) sounds totally natural. Comprehensive 4-channel digital DJ mixer for touring and installation Extensive analog and digital I/O lets you easily hook up all of your gear 64-bit/96kHz mixing processor delivers highly detailed and incredibly dynamic sound Each channel includes a 3-band EQ that''s switchable between +6/-26dB and Isolator modes Dual microphone inputs with Beat FX and Talk Over mode onboard Enhance your mix and create cool transitions with 7 Sound Color FX Control 16 exciting Beat FX via the large X-Y pad and FX Frequency assignments Independent send/return loop lets you add external effects to the mix Incorporate your favorite iOS effects, such as Pioneer''s RMX-1000 via USB Contact-free Magvel faders hold up to millions of performances Dual USB connections make laptop changeovers totally seamless Includes ProDJ Link networking for complete Pioneer DJ system integration Adjustable fader and crossfader curves let you dial in the feel you need Full MIDI capabilities onboard provide easy integration with your computer rig Fully compatible with Pioneer''s rekordbox dj DVS Plus Pack

Pioneer DJM600, 4-channel Mixer

(Item ID: 224, QBID: EA0315-004, QTY: 1

)

The Pioneer DJ Pro mixer DJM600 one of the most popular mixers in the market, appearing in more clubs as standard equipment than any other DJ mixer sold. After the very successful predecessor (The Superstar DJM500) of this series, Pioneer has added some more new features on this mixer. For e.g. The Auto BPM Counter offers a lot more flexibility of use since in DJM 600 it measures the range from 70-139 or 91-180 or 71-180 or even a manual option. Another outstanding feature is the STRETCH LOOP PLAY, which can be adjusted to extend or shorten the sample from the mixed track. However, the sampling time is only 8-seconds, which may look like a limitation to some DJs. Other basic but useful features includes an EQUALIZER, which has low/mid/high settings for each channel. AUTO BEAT SAMPLER is another function which is new for this series, however this feature was first introduced by Gemini in their PS series mixers. Also, the ABS record time is a bit short (only 6-seconds). There is no doubt the DJM600 will replace the workaholic DJM500 in clubs, but one thing to remember is that like the DJM500, this mixer works/used best if attached with Pioneer''s CDJ series Professional CD players. As always, the Pioneer quality is superb and it is built like a tank to handle all the abuse.




Information in this document and linked documents is subject to change without notice. Call to verify current price and availability of any services described. Documents downloaded form this site are copyrighted works and all rights are reserved online and in electronic transmission, mechanical, or printed form. Download authority is reserved for personal use by qualified consumers of Eden goods and services. See our policy statement for other detailed information.