Return to Main Menu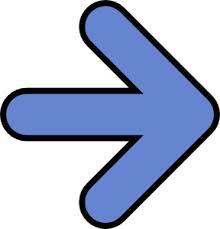 DJ GEAR and DJ SERVICES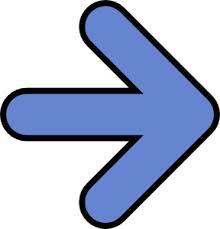 DJ Mixers and DJ Controllers
With some exceptions, pricing listed is normally based upon on a WEEKEND, or 3 to 5 day (we are very flexible in this regard) rental period. Pricing for additional days will usually be discounted depending on item availability. We also have long-term rentals, and can SHIP NATIONWIDE (items as indicated).

ITEM PHOTO(s)
ITEM DESCRIPTION
PRICING/OTHER

Rane Serato Scratch SL-3

(Item ID: 208, QBID: EA0350-002, QTY: 1

)


The Rane SL 3 coupled with Serato Scratch Live is the ultimate solution for bridging the analog world of vinyl and the digital world of computer audio files. Using regular turntables *or* CD players, you can scratch and mix files from your computer''s hard drive, add in a live microphone input for scratching, and even bypass to standard vinyl if you wish. Scratch Live is the complete digital solution for the vinyl junkie -- take your entire collection wherever you go and leave your precious vinyl at home! The SL 3 interface connects one *or* tw...

Pioneer DJM500, 4-channel Mixer

(Item ID: 196, QBID: EA0315-005, QTY: 1

)

With Road-Ready traveling case * Two microphone inputs: MAIN located on top panel, SUB on rear panel. * Other inputs: 2 CD, 2 LINE, 3 PHONO. * Monitor EQ: The bass tone can be adjusted to your optimum level to set your favorite beat in the mid or high range. * Independent Monitor Selection Switch: Monitor any channel input or effect independently or simultaneously. * BOOTH MONITOR LEVEL: Adjusts the volume for a separate DJ booth monitoring system. * BALANCED output: Direct connection to an amplifier. * PHONES output: Located on top panel. * TRIM: Separate controls for each channel.

PCDJ DAC-3 Controller

(Item ID: 302, QBID: EA0317-002, QTY: 1

)

Unavailable

Pioneer DJM800, 4-channel Mixer

(Item ID: 235, QBID: EA0315-002, QTY: 1

)

The DJM-800 mixer gives professional DJs the tool they need to expand their musical horizon, with capabilities for mixing records, remixing, producing and performing. Pioneer's DJ mixers have a reputation for providing high quality audio and reliability. The new DJM-800 incorporates features recommended by many professional DJs and club engineers, raising the bar on sound fidelity and ease of mixer operation.




Information in this document and linked documents is subject to change without notice. Call to verify current price and availability of any services described. Documents downloaded form this site are copyrighted works and all rights are reserved online and in electronic transmission, mechanical, or printed form. Download authority is reserved for personal use by qualified consumers of Eden goods and services. See our policy statement for other detailed information.