TRACKING (Started 08/01/14):
Total Visitors: 3051863
Active Users: 424
Current Date: 12/30/1899
Current IP: 3.216.79.60
State: California
City: Los Angeles, Orange County, San Diego, Las Vegas, New York

| | |
| --- | --- |
| Eden USA Catalog-DJ Mixers and DJ Controllers | |
Return to Main Menu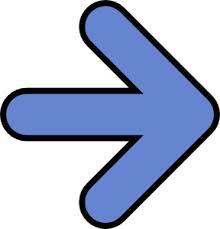 DJ GEAR and DJ SERVICES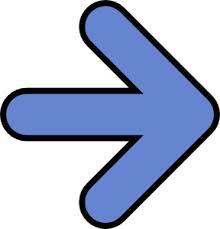 DJ Mixers and DJ Controllers
With some exceptions, pricing listed is normally based upon on a WEEKEND, or 3 to 5 day (we are very flexible in this regard) rental period. Pricing for additional days will usually be discounted depending on item availability. We also have long-term rentals, and can SHIP NATIONWIDE (items as indicated).

ITEM PHOTO(s)
ITEM DESCRIPTION
PRICING/OTHER

Denon DN-X100, 2-channel Mixer

(Item ID: 190, QBID: Unavailable, QTY: 1

)

For exceptional sound in a tight package, the new DX-100 is the smallest professional-quality DJ mixer on the market today. Denon leads the way.
- Compact. 9 in., 6 lbs.
- Cross fader and channel fader reverse
- Cross fader and channel fader contour
- Program channel reverse
- Gain control
- Headphone Split Cue
- Perfect companion to DN-S1000
- Smallest pro-quality DJ mixer on the market


Pioneer DJM-2000 Club Mixer

(Item ID: 242, QBID: EA0315-008, QTY: 1

)

Allen and Heath Xone-92

(Item ID: 19, QBID: Unavailable, QTY: 1

)

The Xone:92 represents the culmination of everything we've learned from the DJ market. It's the result of something we've done since Day One - listening to DJ's. The result is a versatile mixer that promises to fulfill every wish list, with features to suit all styles from breakbeat to techno, trance to house: 6 stereo channels (4 phono or line, 2 mono/microphone or stereo return)
2 auxiliary sends selectable pre/post fader (and crossfader)
MIDI output from VCF 1+2, crossfader, LFO (MIDI clock), dedicated data control and start/stop button
New twin-rail VCA channel faders or high quality VCA rotary faders
2 independent stereo mix outputs
2 VCF filters - any performance channel can be assigned to either filter and either side of crossfader
2 x independent Low Frequency Oscillators (LFO) for filter modulation
Active crossfader allowing contour to be set from smooth to scratch mix
Custom illumination showing status of all performance switches
4 band EQ - high definition of frequency bands, with infinite kill on HF and LF; wide Q for cut, narrow Q for boost
Dedicated booth output
Metering - extensive channel, output and cue metering
Intelligent cue system allowing pre or post EQ monitoring
Monitor section - includes post EQ switch; split cue and mix to cue balance 2 x headphone outputs and 3.5mm jack
Talkover facility on mono/microphone channel attenuates music by 20dB
Dedicated clean feed record output


DJM900 NXS2, Pioneer, 4-channel Mixer

(Item ID: 240, QBID: EA0315-011, QTY: 1

)

The DJM-900 NXS2 follows Pioneer's traditional control layout enabling an easy transition to the mixer. As with other Pioneer mixers, the DJM-900 NXS2 features a variety of advanced sound effects that allow DJs to have more creative expressions while mixing their music. Three new Sound Color FX, two Beat Effects and an X-Pad control were added to the mixer to enhance the user's performance, as described following: Sound Color FX: The DJM-900 NXS2 includes Space, Dub Echo and Gate/Comp in addition to Filter, Crush and Noise for its Sound Color FX. At any time with a simple twist of the knobs, DJs can quickly add their choice of audio effects bringing numerous combinations and arrangements to currently played music. Beat Effect: A total of 13 effects, including two new ones called Spiral and Melodic, can be added by the user at any time to the beat effects is accomplished through a selectable knob located on the right side of the mixer. X-Pad: A touch screen control bar that enables quick access, control, and manipulation of the thirteen built-in beat effects. With a touch and/or slide of the X-Pad control, the user can change the parameters of each effect for further creativity in performances.




Information in this document and linked documents is subject to change without notice. Call to verify current price and availability of any services described. Documents downloaded form this site are copyrighted works and all rights are reserved online and in electronic transmission, mechanical, or printed form. Download authority is reserved for personal use by qualified consumers of Eden goods and services. See our policy statement for other detailed information.