TRACKING (Started 08/01/14):
Total Visitors: 3051863
Active Users: 424
Current Date: 12/30/1899
Current IP: 3.216.79.60
State: California
City: Los Angeles, Orange County, San Diego, Las Vegas, New York

| | |
| --- | --- |
| Eden USA Catalog-DJ Accessories | |
Return to Main Menu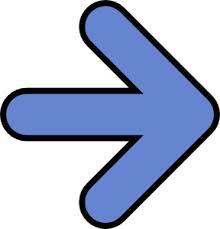 DJ GEAR and DJ SERVICES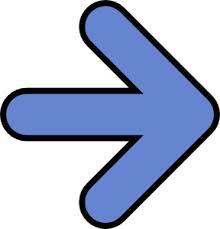 DJ Accessories
With some exceptions, pricing listed is normally based upon on a WEEKEND, or 3 to 5 day (we are very flexible in this regard) rental period. Pricing for additional days will usually be discounted depending on item availability. We also have long-term rentals, and can SHIP NATIONWIDE (items as indicated).

ITEM PHOTO(s)
ITEM DESCRIPTION
PRICING/OTHER

Hum Killer AV-HK1X by Radio Design Labs

(Item ID: 265, QBID: EA0195-001, QTY: 2

)

PLEASE NOTE THAT THE PRICE IS FOR TWO UNITS. The AV-HK1X is a mono transformer isolation module for use with a balanced, low impedance source and either a low or high impedance load. Input and output connections are provided on XLR jacks with gold-plated contacts.

The shield (pin 1) connection of the INPUT jack is electrically isolated from the case and from the output ground (pin 1) at audio frequencies. The ground (pin 1) connection of the OUTPUT jack is connected to the case shield. The user audio source, such as a mixer, preamplifier ********or******** other professional audio product, connects to the AV-HK1X input. The module output should be connected to the input of the grounded amplifier ********or******** mixer in the audio system.

Galvanic isolation between the input and output is provided by a studio quality audio transformer. The AV-HK1X breaks the "ground loop" connection that can produce hum in a sound system. The input connector shield does provide a radio frequency ground return, thereby preserving system immunity to radio interference.

Ground Isolation in Balanced Line
Line-Level Ground-Loop Elimination
Balanced Mono Galvanic Isolation
Isolation in Rugged Field Case
Portable or Permanent Isolation Module


Rane Serato Scratch SL-3

(Item ID: 208, QBID: EA0350-002, QTY: 1

)

The Rane SL 3 coupled with Serato Scratch Live is the ultimate solution for bridging the analog world of vinyl and the digital world of computer audio files. Using regular turntables *or* CD players, you can scratch and mix files from your computer''s hard drive, add in a live microphone input for scratching, and even bypass to standard vinyl if you wish. Scratch Live is the complete digital solution for the vinyl junkie -- take your entire collection wherever you go and leave your precious vinyl at home! The SL 3 interface connects one *or* two standard vinyl *or* CD turntables to your computer. This extremely rugged, portable, high quality, bus-powered USB interface features two switchable phono *or* line inputs, a microphone input, two line outputs, and pass thru outputs for the phono/line and microphone. The included 12 vinyl records each have a Serato exclusive and unique control signal which allows Scratch Live to track the motion of the record, simulating the same movement with digital audio. Due to Serato''s proprietary control scheme, the result is a feel and sound indistinguishable from playing vinyl. As a producer and DJ, the track you finished today can be played on a real turntable tonight.

Whirlwind Cab Driver-Speaker Tester

(Item ID: 220, QBID: Unavailable, QTY: 0

)

The CAB DRIVER is a test device for checking the operation of the speaker components within enclosures. A pink noise signal source is sent through pushbutton selectors to an assortment of speaker connectors, including Speakon NL8 and NL4, 1/4" TS and banana jacks.

The pink noise level can be adjusted to appropriate levels for subwoofers, midrange cones and compression drivers and tweeters. There is also an XLR line output for feeding the pink noise to self-powered speaker units.

A DC OHMS TEST button applies 5 VDC to the output terminals selected with the pushbuttons for observing cone movement to identify speaker and cabling polarity errors. This also performs a DC Ohms test where three LEDs indicate approximate ranges of 4, 8, or 16 Ohms. This helps identify blown drivers in cabinets where the cones cannot be readily observed or in cabinets with multiple drivers in series parallel configurations.

Ashly GQX-3102

(Item ID: 83, QBID: EA0850-001, QTY: 1

)

The Ashly GQX-3102 features two channels of 1/3-octave EQ. This rental unit comes in a heavy-duty, 4-space, SKB rack, which is completely SEALED front and back. We utilize Rapco/Horizon's CUSTOM BACK PANELs on ALL of our rental units. This allows for quick and easy setup of your rental item, and minimizes damage to the electronics inside the box. Please see the photo of the back-panel, to see what this is all about.

The Ashly third-octave model offers tunable high-pass filter circuits from 8Hz to 200Hz and 10-segment, two color LED meter displays, referencing 0 VU to +4dBu. Each model in the GQX-Series features switch-selectable cut or boost of either 6dB or 15dB.

The GQX models are designed to be significantly quiet without the need for noise reduction to be built into the equalizer circuit. Double-sided circuit boards with ground plane design are used in the filter sections for improved RFI and electrostatic immunity. Precision Wein-Bridge filters and carefully designed summing amplifiers combine to provide extremely accurate response, low noise, negligible distortion, and complete immunity to magnetic fields. All filters exhibit true constant "Q" response with no broadening near the "flat" setting. High slew-rate circuitry throughout the signal path results in clean, quiet, transparent sound. The faders used are a custom-manufactured metal-shaft type, with molded saddle knobs, for the ultimate in reliability and smooth "feel". Ashly's unique "T-Beam" front panel construction eliminates interconnections between the faders and the filters, resulting in a very rugged and rigid front panel.

Input and output connections are standard locking XLR ONLY. Ashly's servo-balanced output circuitry maintains unity gain even if pins 2 or 3 are connected directly to ground. Our transformer and power supply design result in lower hum noise and even greater line voltage range. In fact, these units still meet specifications when voltage drops down to as low as 93 VAC, making them the ideal choice when power stability presents a problem to the installer.

Precision Wein-bridge filters for accurate response and low distortion
Constant "Q" design for low ripple and minimum interaction Selectable 15dB or 6dB range
Switchable-Tunable Low Cut Filter 10 position, 2-color LED level meter plus peak LED indicators
High quality detented metal shaft faders
Balanced Inputs and Outputs XLR-ONLY




Information in this document and linked documents is subject to change without notice. Call to verify current price and availability of any services described. Documents downloaded form this site are copyrighted works and all rights are reserved online and in electronic transmission, mechanical, or printed form. Download authority is reserved for personal use by qualified consumers of Eden goods and services. See our policy statement for other detailed information.