TRACKING (Started 08/01/14):
Total Visitors: 3051863
Active Users: 426
Current Date: 12/30/1899
Current IP: 3.216.79.60
State: California
City: Los Angeles, Orange County, San Diego, Las Vegas, New York

| | |
| --- | --- |
| Eden USA Catalog-DJ Accessories | |
Return to Main Menu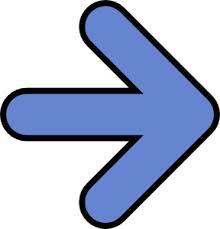 DJ GEAR and DJ SERVICES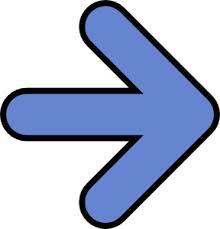 DJ Accessories
With some exceptions, pricing listed is normally based upon on a WEEKEND, or 3 to 5 day (we are very flexible in this regard) rental period. Pricing for additional days will usually be discounted depending on item availability. We also have long-term rentals, and can SHIP NATIONWIDE (items as indicated).

ITEM PHOTO(s)
ITEM DESCRIPTION
PRICING/OTHER

DJ Cartridge, Numark CC-1

(Item ID: 263, QBID: EA0370-002, QTY: 2

)

Frequency response: 20 to 22,000Hz Output: 6mV Channel separation nominal: 28dB DC resistance: 430 ohms/ch Inductance: 400mH/ch Weight: 18.0g Channel balance: within 1.5dB Tracking force: 3 Recommended load: 47K ohms 200pf Stylus tip: fine circular diamond Application: high versatility and skip resistanc

Cable Tester (MI-CT1)

(Item ID: 112, QBID: Unavailable, QTY: 1

)

NOTE: This item is generally not available for rent, but is always with us on our events. However, you can always bring or ship a cable to us that you suspect is not working, and we'll test and fix it for you if indeed it is defective. - Enables quick convenient continuity cable testing for all types of cables

- LED's confirm each conductor continuity and connection.

- 9-way switch for selecting connections to be tested.

- Includes internal battery and ground connection status checks.

- Rugged, compact, metal construction for long life and reliability.

Tests cables with all types of combinations of the following connectors:
• USB
• 1/8 & 1/4" jacks
• 3-pin and 5-pin XLR
• RCA • 3, 5, and 8-pin DIN
• 4-pin S type jack
• RJ45
• 4 and 8-pole speakon jacks


Flat Panel Display, LG, 42-inch (42LK550)

(Item ID: 232, QBID: EA0215-001, QTY: 2

)

PLEASE NOTE THAT PRICE LISTED IS FOR TWO (2) LCD DISPLAYS. Add $150.00 for two sections of 10-foot truss, two 3x3 steel bases, HDMI cabling, and a rack-mounted Professional Blue-Ray DVD player.

LG 42" Class 1080p 120Hz LCD TV with SmartTV. Ever think you be able to access almost unlimited entertainment access to movies, shows and apps from the Internet, straight to your TV and without a computer? With Smart TV entertainment access on the LK550, you can. Or that you could view sports and fast action like you were actually there, in stunning detail? With its 1080p Full HD and TruMotion 120Hz refresh rate, you can have that too.




Information in this document and linked documents is subject to change without notice. Call to verify current price and availability of any services described. Documents downloaded form this site are copyrighted works and all rights are reserved online and in electronic transmission, mechanical, or printed form. Download authority is reserved for personal use by qualified consumers of Eden goods and services. See our policy statement for other detailed information.